I was listening in on a workshop the other day put on by the
West Coast Climate Forum
about the "Food Too Good To Waste" Toolkit put out by the EPA. Although this is an American program I think that there are some really great tools and resources everyone can use regardless of where you are in the world. It was also great to see case studies of
Community Based Social Marketing (CBSM)
projects in action!
There are 5 simple steps to the Food Too Good To Waste program:
Get Smart:
See how much food (and money!) you are really throwing away. The first step to reducing food waste and creating lasting awareness is to actually measure how much food you are throwing away.
Smart Shopping: Buy what you need by simply making a list with weekly meals in mind, you can save money, time and eat healthier food. If you buy no more than what you expect to use, you will be more likely to keep it fresh and use it all.
Smart Storage: Keep fruits and vegetables fresh. We waste fresh fruits and vegetables most often. Store fruits and vegetables for maximum freshness; they'll taste better and last longer, helping you to eat more of them. There are lots of handy guides available to learn more about which fruits and vegetables stay fresh longer inside or outside the fridge
Smart Prep: Prep now, eat later. Prepare
perishable foods soon after shopping. It will be easier to whip up meals later in the week, saving time, effort and money.
Smart Savings: Eat what you buy. Be mindful of old ingredients and leftovers you need to use up. Move food that's likely to spoil soon to the front of a shelf or designated "Eat Now" area.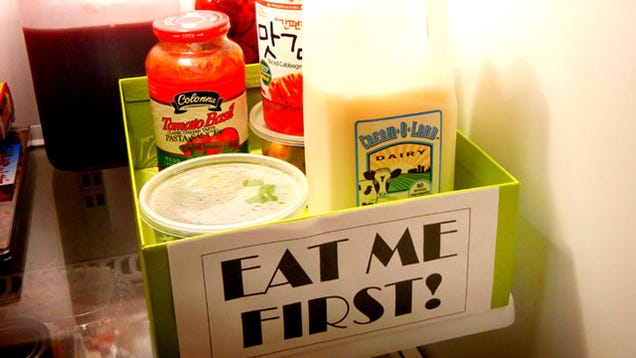 Photo via Pintrest
My Thoughts:
Budgeting and food planning on have big on my mind lately as I try and make my money stretch as much as possible while still preparing healthy and nutritious meals. I find cooking and eating for one more difficult at times and am still trying to find the perfect balance of planning ahead and keeping things fresh. Aside from a couple moldy oranges, I think I've been doing pretty good in the food waste department this week but its certainly something I want to keep my eye on.
Love Food Hate Waste

great website out of the UK full of recipes, storage tips and loads of other resources




Just Eat It

If you get a chance be sure to check out this great documentary filmed here in BC.